Smart Take | Calls for a Ceasefire Grow in Gaza and the US
Calls for a ceasefire have increased since an explosion at Al Ahli Arab Hospital killed hundreds in Gaza City earlier this week. And while Egypt and Israel have agreed to allow aid into Gaza, hope is still hard to come by for the many Israelis whose family members are still missing, and the many Palestinians still trapped without electricity, food, and water. In today's Smart Take, Yair Hirschfeld joins us by telephone from Northern Israel. He comments on what it would take to get the current situation under control and prevent the conflict from spreading into a wider regional war. Hirschfeld was a part of the Israeli team responsible for The Oslo Peace Accords, which established a peace process for the Israeli-Palestinian conflict through a two-state solution.
Guest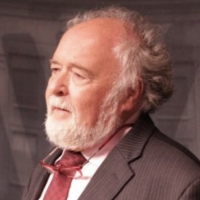 Yair Hirschfeld
Former Public Policy Scholar;
Senior Lecturer, Department of Middle Eastern History, University of Haifa, Israel.
Read More
---
Hosted By
Middle East Program
The Wilson Center's Middle East Program serves as a crucial resource for the policymaking community and beyond, providing analyses and research that helps inform U.S. foreign policymaking, stimulates public debate, and expands knowledge about issues in the wider Middle East and North Africa (MENA) region. Read more