The Legacy of Little America
Rajiv Chandrasekaran discusses reconstruction projects in Afghanistan, past and present.
Overview
Rajiv Chandrasekaran addressed U.S. efforts to develop and modernize southern Afghanistan from 1945 to 1978. He described how that work provides valuable lessons for current reconstruction projects in the country.
Selected Quotes
Rajiv Chandrasekaran
"The [Morrison-Knudsen] project was more than just about new farms, [the Afghan kingdom] wanted to bring the America that had dazzled them in their school days back to Afghanistan. New villages would be built with modern schools and health clinics, nomads would be resettled, and families from different tribes would live next to each other rather than in separate villages. Girls would be educated and women would cast off the [head-to-toe burka]… For Morrison-Knudsen, the 17 million dollar project began in the spirit of America's great postwar ambition."
"The Helmandi's also look back on the Little America project with genuine fondness. None of them seemed to understand that it failed to accomplish its original goal of modernizing Helmand. They knew two essential facts: that the canals fed their subsistence farms—that had been built by Americans—and everything that happened after the Americans departed was bad."
"The challenge is, as troops draw down, sustaining a level of foreign assistance… I think there's a real risk that you go from an environment where you had too much back to an environment where you have too little… In an environment where the U.S. military commitment is drawing down and there will still be a lot of pressure from the Pentagon for money for the Afghan security forces, what level of resourcing is going to be there for necessary assistance, development programs for the civilian population? I think that's the period that we're entering now. That becomes the general risk. Hopefully, we won't look back on this in 5 or 10 years and say, 'Oh, if we'd only been able to take all of that money that they wanted to spend in 2009 and 2010 and spread it out over 10 years.' Certainly, when I look at districts in Helmand province and say 'if only you had taken that and you had funded some sort of annuity, it would have been much better for the people than trying to do it all in one fell swoop.'"
Speaker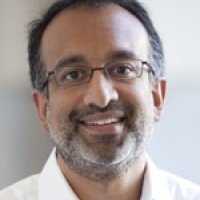 Rajiv Chandrasekaran
Former Public Policy Scholar;
Senior Correspondent and Associate Editor at The Washington Post
Read More
---
Hosted By
Asia Program
The Asia Program promotes policy debate and intellectual discussions on U.S. interests in the Asia-Pacific as well as political, economic, security, and social issues relating to the world's most populous and economically dynamic region.  Read more
Middle East Program
The Wilson Center's Middle East Program serves as a crucial resource for the policymaking community and beyond, providing analyses and research that helps inform U.S. foreign policymaking, stimulates public debate, and expands knowledge about issues in the wider Middle East and North Africa (MENA) region. Read more