Hindsight Up Front: How to Avert Economic Collapse in Afghanistan
Overview
Nearly six months after the Taliban takeover in Afghanistan, the country's economy is close to collapse. Sanctions on the Taliban regime and a freeze on Afghan assets abroad have produced an acute liquidity crisis, with little money entering the country. While the international community has pledged millions of dollars in humanitarian aid, this critical assistance doesn't do enough to ease Afghanistan's severe economic stress and banking crisis. What can the United States and the international community do to bring more lasting relief to Afghans and stave off economic collapse, while also minimizing the risks of money ending up in Taliban hands?
This event convened a group of experts to provide concrete, actionable policy recommendations on how to respond—before it's too late. 
Selected Quotes
Khisrow Fazli
"The situation remains particularly difficult. As gradual deterioration and economic conditions continues, overall inflation is being driven by increasing prices of basic household goods. Wages and demand for labor continues to decline, the skilled government and private sector employees are still leaving the country, which has created a significant challenge. The exchange rate continues to depreciate against the US dollar and all foreign currencies. The deposits from the bank are still shrinking and the availability of cash in the vault of the bank has decreased consequently."
"The banking sector in Afghanistan has already experienced three shocks. The first shock was when covid had spread in 2020. As a consequence, for some banks in Afghanistan—due to delays in loan repayments and also increase in NPA— their profitability was badly impacted. The second shock, that was when the previous government lost control of key provinces in Afghanistan. So, the concern of all businessmen and women is sorted and they started to transfer their deposits from banks in Afghanistan to their accounts overseas. Then the third shock, when the Taliban regime begins; when the Taliban took over Kabul and the US government froze the foreign exchange reserve."
Julia Friedlander
"We were approached in December by a group of humanitarian organizations and foreign governments saying: 'we need to put our heads together and think about what are the alternative ways of delivering liquidity to the country?' And there were two premises there. One was sort of half-solved by the administration's announcement today that there will be ongoing litigation regarding central bank assets and the second being that the State Department's designation of the Taliban as a terrorist organization is going nowhere."
"We assembled a group of regulatory experts, financial sector experts, and people in new financial technologies, to think, what are some of the alternative ways of handling this? The first was to establish a risk management framework regarding Afghanistan as a jurisdiction. Different NGOs, different banks, all seemingly having a different risk profile or different risk tolerance with regards to Afghanistan. And there is precedent for this, specifically in Syria, which by some counts is the most sanctioned jurisdiction in the world, to provide an agreement of how we jointly, among NGOs, governments, and financial institutions, going to manage this, to sort of offset the risk collectively." 
Khalid Payenda
"Afghanistan needs more than humanitarian assistance and the economy has collapsed. You know, feeding people will not do it. Ensuring service delivery such as health, education, and community development—to start with—are crucial first steps to make sure that a larger portion of the population does not slip into poverty. So, what needs to be done? I think that immediate action is needed and I see a lot of reluctance from key players on development in Afghanistan… I believe there is a role for the IMF and the World Bank to start to engage."
"A good starting point would be making strides on basic human rights for men and women. Attract, regain, and retain Afghan capacity that has been painstakingly built over the past 20 years and demonstrate that it's—for the Taliban— to demonstrate that they're allocating the domestic revenues that they've collected to base some of the public finances such as space; civil service; civil servants; but also, other expenditures, and do it transparently. The international community should also seek guarantees that it flow without hindrance by the Taliban. What does it mean? You know, specifically, no discrimination and access; no interference and recruitment process; access for monitoring; and transparency; and reporting, are essential."
Khalil Sediq
"There is a lack of liquidity in the country. The central bank doesn't have anything, no dollar in their vault, commercial banks—many of them—don't have liquidity, even with the central bank. So, it's not from now, it was accumulated from years. So, these banks, they have their problem and people are in need of money, although they have started now the United Nations and there are some organizations that are moving some cash to Afghanistan through one of the commercial banks. But this commercial bank is only playing the role of custodian to these dollars, which is 32 million per week."
"We have to use now for the time being, commercial banks for distributing this liquidity, not just only a custodian, the international organizations have to talk with these banks. Do they have the possibility to distribute this money to the doctors or teachers? And then, the government—the so-called government of Afghanistan—now, they have to provide the list of doctors and other experts who are supposed to receive this salary from international organizations, or from the United Nations, get it to the banks; and based on a proper schedule, they will be coming to the bank branches, and they will receive their summary."
Earl Anthony Wayne
"I want to reiterate that we're not going to be—as those who care about Afghans staying alive this Winter—we're not going to be effective if we don't get better ways for money to flow into the country. The UN is working on a cash swap, which is bringing some money in, but it is not sufficient to meet the humanitarian needs. The UN has said that they were asked for 8 billion dollars' worth of assistance to meet the needs for this year and they've projected that you could end up, at the end of this year, of having 97% of Afghans in poverty."
"There's a tremendous immediate and short-term need to get these money flows working and we have a number of good ideas. I think it is key that international donors, the IMF, the World Bank, and the UN, work together very hard on this. That includes the U.S. but the U.S. isn't the be all-end-all, it should be an international effort and I think there are ways to reach consensus on that. The US is important because the bulk of the money that was in the Afghan Central Bank is in the United States."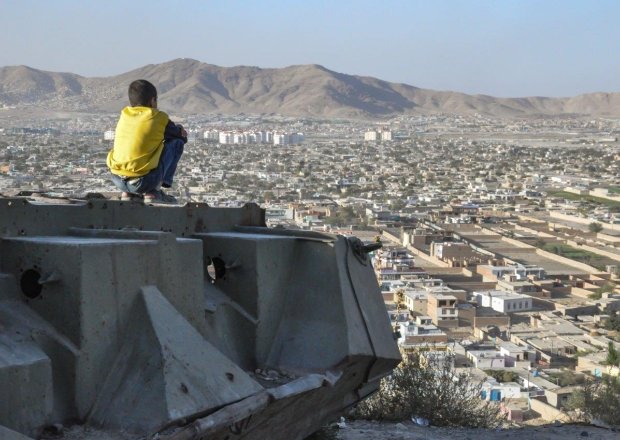 Afghanistan: Hindsight Up Front
Afghanistan's future is more uncertain than ever. Implications of the U.S. withdrawal cannot be ignored. The Wilson Center's Hindsight Up Front initiative will keep you informed about the future of Afghanistan, its people, the region, and why it matters.
Learn More
Speakers
Khisrow Fazli
CEO, Ghazanfar Bank
Julia Friedlander
Former Senior Policy Advisor, U.S. Treasury Department 
Khalid Payenda
Former Afghan Finance Minister 
Khalil Sediq
Former Governor, Central Bank of Afghanistan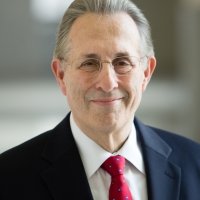 Earl Anthony Wayne
Public Policy Fellow;
Former Career Ambassador to Afghanistan, Argentina, and Mexico; Distinguished Diplomat in Residence, School of International Service, American University
---
Hosted By
Asia Program
The Asia Program promotes policy debate and intellectual discussions on U.S. interests in the Asia-Pacific as well as political, economic, security, and social issues relating to the world's most populous and economically dynamic region.  Read more
Middle East Program
The Wilson Center's Middle East Program serves as a crucial resource for the policymaking community and beyond, providing analyses and research that helps inform U.S. foreign policymaking, stimulates public debate, and expands knowledge about issues in the wider Middle East and North Africa (MENA) region. Read more