Wilson Center Experts React to Opening of Peace Talks Between the US and Taliban
Asia Program Deputy Director Michael Kugelman and Anthony Wayne, former US Ambassador to Afghanistan weigh in as talks begin in Qatar.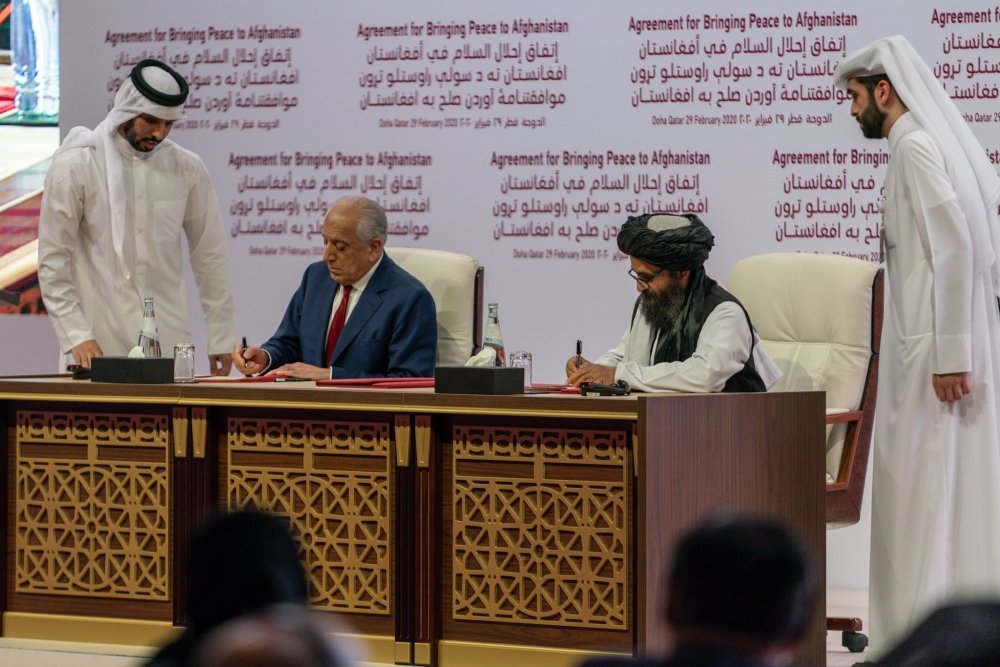 Michael Kugelman, Deputy Director of the Asia Program:
"Let's be clear: These talks are a major milestone. Many expected them never to happen. Even the most hardened skeptic of the idea of peace in Afghanistan has to recognize the launch of these talks as the watershed they are.
But we shouldn't be under any illusion that these talks will be quick and easy. Given that each side will come to the table with starkly different priorities and worldviews, we can expect the negotiations to be long and acrimonious. And they may well not succeed. 
The Trump administration likely wants a peace deal in place by the November election. That sounds like a mighty tall order, given that the duration of talks like these tends to be measured in years, not weeks or months."
Anthony Wayne, former U.S. Ambassador to Afghanistan
"The nomination of a new Ambassador to Afghanistan is needs to be understood in the context of the beginning of peace talks in Doha on September 12, the announcement by General Frank McKensie that the U.S. will reduce its troop presence to 4,500 by November, and the statements by Secretary of State Pompeo as he flew to Doha to participate in the talks.
These moves are all tied to the U.S. commitment to reduce its troop presence and get a serious peace process underway.  The latest troop withdrawal has been planned and in preparation for months. The U.S. has worked assiduously to get the talks started by pressing Kabul and the Taliban.
In this context, Secretary Pompeo was clear that the U.S. will continue to hold the Taliban to its commitments and that it retains the capacity in Afghanistan to act if they do not do that.  
The Afghan parties now need to start building the confidence for serious peace talks. This is unlikely to be a quick or easy process.  Violence will continue as "spoilers" in Pompeo's words try to disrupt the process, and as Taliban elements try to use their ability to inflict pain to influence the negotiations.  
Congratulations are due for getting this far.  However, persistent, determined effort is going to be vital by the U.S. and others to help move the Afghan parties toward a workable and sustainable peace accord.
---
Asia Program
The Asia Program promotes policy debate and intellectual discussions on U.S. interests in the Asia-Pacific as well as political, economic, security, and social issues relating to the world's most populous and economically dynamic region.  Read more