Leopoldo Lopez Testifies Before the Foreign Relations Committee on US Support of Democracy and Human Rights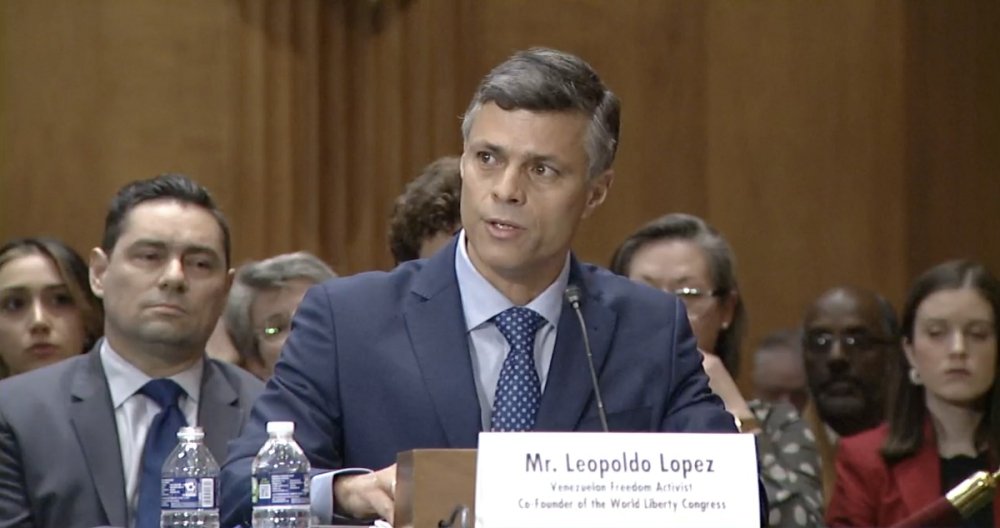 Wilson Center Public Policy Fellow and Cofounder of the World Liberty Congress Leopoldo Lopez testified before the Senate Foreign Relations Committee about the struggle for freedom and democracy in Venezuela. 
My story is one of many; I have not been alone in this struggle. Hundreds of activists, social leaders, journalists, union leaders, business people, students, military officers, and common citizens have been the targets of the Maduro regime. After being in exile and learning first hand the testimonies of hundreds of democracy defenders, I now know that far from being an isolated case, this is the story of millions of individuals willing to stand up and fight for freedom around the world.
About the Author
Leopoldo López
Former Public Policy Fellow;
National Coordinator of the Voluntad Popular political party, Venezuela    
Read More
---
Latin American Program
The Wilson Center's prestigious Latin American Program provides non-partisan expertise to a broad community of decision makers in the United States and Latin America on critical policy issues facing the Hemisphere. The Program provides insightful and actionable research for policymakers, private sector leaders, journalists, and public intellectuals in the United States and Latin America. To bridge the gap between scholarship and policy action, it fosters new inquiry, sponsors high-level public and private meetings among multiple stakeholders, and explores policy options to improve outcomes for citizens throughout the Americas. Drawing on the Wilson Center's strength as the nation's key non-partisan policy forum, the Program serves as a trusted source of analysis and a vital point of contact between the worlds of scholarship and action. Read more