Announcing the US-Mexico Bicentennial Kaleidoscope Short Film Contest Winners, to be Screened at Motion Picture Association in Washington, DC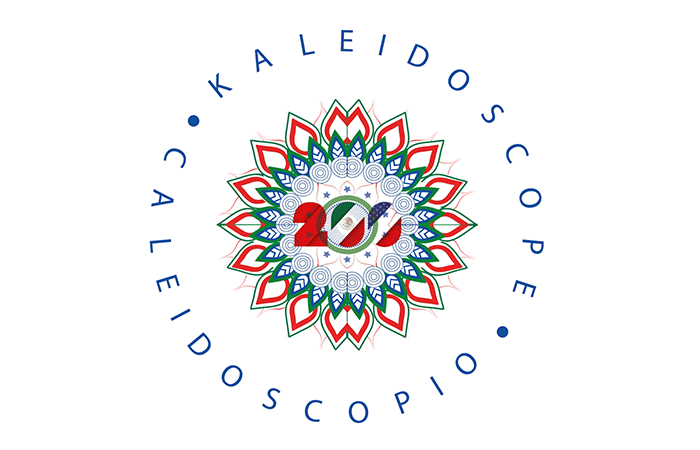 An ode to an immigrant mother's sacrifices, a poem about the challenges of retaining one's identity when navigating between cultures, and a tribute to how food can keep us connected to our roots and help build new communities. These are the themes of "My Mother, My Hero," "Enough," and "Sabor y Amor," the three short films to receive top honors in the Bicentennial Kaleidoscope Short Film Contest, which marks the 200th anniversary of diplomatic relations between the United States and Mexico. The awards will be formally announced at a Motion Picture Association event in Washington, DC on Tuesday, September 12.
The US-Mexico Bicentennial Kaleidoscope Short Film Contest and Festival was organized by Arizona State University, the Universidad de Guadalajara, and the Mexico Institute at the Woodrow Wilson International Center for Scholars to recognize and honor a diverse mix of everyday stories that demonstrate how the close US-Mexico relationship affects our lives and societies. The Kaleidoscope received more than 850 submissions. Fourteen finalists were then evaluated by a binational panel of eight jurors with a broad range of policymaking and storytelling experience.
"I was honored to serve on the Kaleidoscope jury, and want to congratulate Miguel on his winning film," said former Florida Governor Jeb Bush. "And felicidades to his mother Angelica, too, for being his inspiring subject. We need more such efforts to encourage diverse storytelling about all the ways in which our US and Mexican societies enrich each other."   
Miguel Barrios, a graphic design student at the University of Wisconsin-Eau Claire, made his Grand Prize-winning short "My Mother, My Hero" (5 minutes: 36 seconds) for a filmmaking class in school, and his professor encouraged him to submit it to Kaleidoscope. The Grand Prize award is $5,000.
"When I excitedly told my mother we had won the contest," Miguel said, "my mom was like 'won what?' as it had been a while since I asked her to star in my school project. I chose to do this about her because I give it my all when projects are about a topic that I am passionate about, and there's no topic I'm more passionate about than the woman who has sacrificed so much to ensure I have a better life."
Kaleidoscope's second prize ($2,500) will be awarded to "Enough" (2 mins: 59 seconds) by Susana Montoya Quinchia, a director, stunt actress, and production electrician based in New York City.  Montoya hails from Medellin, Colombia, and her film stars Regina Romero, a Mexican actress who also authored a poem that serves as the short's script. "I directed this piece because it encompassed the duality in identities that Latinas often face in the United States, and the importance and tension of finding your unique self as well as acceptance in the community you find yourself in," said Montoya.
The third prize ($1,000) will be awarded to "Sabor y Amor" (9:04) from Ivonne Serna and Luke Robins, two independent filmmakers who graduated from Middlebury College last May. They continue to pursue their interests in telling stories on screen, and their passion for restorative and environmental justice. "Sabor y Amor" showcases the vibrancy and resourcefulness of Vermont's oft-overlooked immigrant community at the heart of the state's iconic dairy industry. By portraying one woman's efforts to bring tamales and other classic dishes to migrant workers and other Vermonters, Serna and Robbins were eager to "capture the power of food to connect cultures and create a sense of belonging, as well as recognizing the vitality and dignity of migrant communities in Vermont's society."
The Motion Picture Association (MPA) and Mexico's foreign ministry, the Secretaría de Relaciones Exteriores, are sponsoring partners to the Bicentennial Kaleidoscope. At the September 12 screening and reception for the winning shorts in Washington, the MPA will also host a panel discussion focused on the Kaleidoscope's underlying aim of inspiring a richer, more representative pipeline of storytelling about how the US and Mexico affect each other. The conversation will feature Andrew Selee, President of the Migration Policy Institute and author of "Vanishing Frontiers: The Forces Driving Mexico and the United States Together;" Peter Murrieta, Deputy Director of the Sidney Poitier New American Film School at Arizona State University; and two other Kaleidoscope jurors: Roberta Jacobson, a former US Ambassador to Mexico, and the Oscar-winning Mexican filmmaker Eugenio Caballero. 
"We are delighted to host the Bicentennial Kaleidoscope screening and to partner with ASU, UdeG, and the Wilson Center, as it showcases the uniquely intertwined relationship between the US and Mexico, including over 100 years of creative partnerships and storytelling. As our member studios grow their investments and collaborations across the region, this contest puts a spotlight on the diverse voices and enormous talent on both sides of our shared border, nourishing the next generation of binational storytellers," said Charles Rivkin, Chairman and CEO, Motion Picture Association.
In addition to the event at the Motion Picture Association in Washington, the Bicentennial Kaleidoscope plans to screen its awarded short films later this year, and to host more discussions on the need for better storytelling about the US-Mexico relationship in Los Angeles, Phoenix, and Guadalajara, Mexico.
For more information about the Sept. 12 event, including media accreditation or access to the short films and their makers, contact: 
Tom Zigo, Vice President of Public Affairs and Communications   
Motion Picture Association   
Tom_Zigo@motionpictures.org
For more information about the Kaleidoscope Project overall, or access to its organizers, contact: 
Nikai Salcido, Media Relations Officer    
Media Relations & Strategic Communications   
Arizona State University    
Nikai.Salcido@asu.edu
Related Program
Mexico Institute
The Mexico Institute seeks to improve understanding, communication, and cooperation between Mexico and the United States by promoting original research, encouraging public discussion, and proposing policy options for enhancing the bilateral relationship. A binational Advisory Board, chaired by Luis Téllez and Earl Anthony Wayne, oversees the work of the Mexico Institute.  Read more